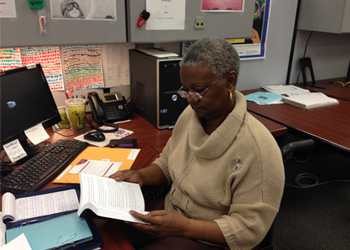 December 12, 2016 – Detroit, MI – Her nickname is "Sunshyne" because of her radiant smile and sparkling eyes but behind the sparkle is heartbreak and abuse suffered at the hands of people she trusted the most.
Author Emma Avery debuted her first book, Bittersweet: A Story of Abuse and Recovery back in 2010 and now the re-print is out on bookshelves just in time for the holiday season.
"It is so gratifying to know that my story is finally being told and that I've been given another opportunity to have the book re-printed and updated," said Avery. "My mentor and writing coach, Minister Mary Edwards encouraged me to offer a re-print so that's what inspired me to move in this direction. My book will make you laugh and cry but also gives hope to anyone who has suffered heartbreak and abuse. I am living proof that miracles do exist!"
At the age of 16, Emma was a promising track star with a bright future ahead but it was permanently cut short when the family car she was riding in was struck by a train. "I lost both of my legs in that horrific accident and have suffered for years with chronic illnesses. But through it all my faith in the Lord got me through. Now I want to share my story so people know there is hope."
Emma's book was made possible in part through Friends of Community Living Services, a separate non-profit organization that issues grants to people receiving services through Community Living Services. CLS is funded by the Detroit Wayne Mental Health Authority, Oakland County Community Mental Health Authority and Macomb County Community Mental Health.